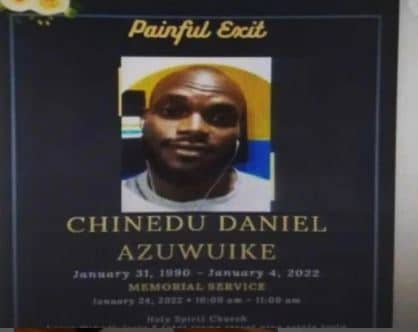 Man screams after loan app publicly announces his obituary for unpaid debt
A Nigerian man identified as Azuwuike Chinedu has shouted on social media after a loan app released his obituary over an unpaid debt.
According to Azuwuike via Facebook, a loan app posted his obituary after he failed to repay his debt.
After unsuccessful efforts to recover the loaned money, the loan app announced his obituary.
Sharing the shocking photo, Azuwuike wrote; 'Please imagine what this stupid loan app did, what a childish and very stupid act. How a loan does the app do this to me? Just because of being 5 days late? I swear on my life.. if I pay 'em, may the obituary be real'
See post below;
Meanwhile, a man, identified as Saidu Faskari, a resident of Katsina state, removed the sheet metal from his house to sell it to raise funds for his eldest son who was abducted by bandits.
Ibrahim Bawa, a local journalist, posted a video clip and photos of the man removing his roofing sheet to raise funds.
Ibrahim Bawa in his tweet, noted that the old man's son was abducted in December and held captive for 13 days.
Unable to raise the sum of one hundred thousand naira, Malam Saidu decided to remove the roof from his house, in order to raise the money.
Sharing photos and videos, Ibrahim Bawa wrote; "This is Malam Sa'idu, a resident of Faskari LG in Katsina State. He removes the roofing sheets from his house to sell his efforts to collect 100,000 naira and pay his son's ransom. Her son was under the bandits' captivity a few days ago.